Our goal is to provide healthy sleep for everyone through our nature-inspired products. Because healthy sleep doesn't just depend on the quality of your mattress. With our Sleeping Elements concept, all our products, from bedding to duvets, contribute to improving your sleep experience.
Certified and pollutant-free products
We are proud to bring the benefits of nature into your bedroom and take great care to ensure that our products contain no harmful substances.
Use of the latest technologies
We use innovative fabrics and the latest innerspring and foam technologies in the manufacture of our mattresses. Firmness, comfort, heat management, moisture control and hygiene, every aspect of our mattresses is taken into account so that we can offer you optimal sleep quality.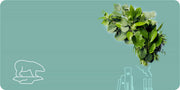 We use sustainable and recyclable materials in our products, such as cotton, wool and tree fibres. With our eco and Tencel certificates, symbols for ecological production, our goal is to develop products that do not harm the natural cycle.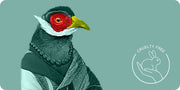 Animal friendly raw materials
We respect all living beings on our planet. That's why we don't use raw materials like goose down, silk, leather or fur in our products. We are proud that we only use materials that are absolutely animal-friendly in our entire value chain, from design to product packaging.